What's On
Term Time
Mondays
Baby Group 0-18 months
5 week block booking of sessions held every Monday morning starting from Monday 20th September until Monday 18th October.
Activities will be available throughout the session - just pay for entry and the baby group is free of charge.
Just let the staff know when you arrive that you would like to join the group on the morning of your session, then join us in the disco room for sensory, story time, nursery rhymes and bubbles!
Please contact us to book your place!
Tuesdays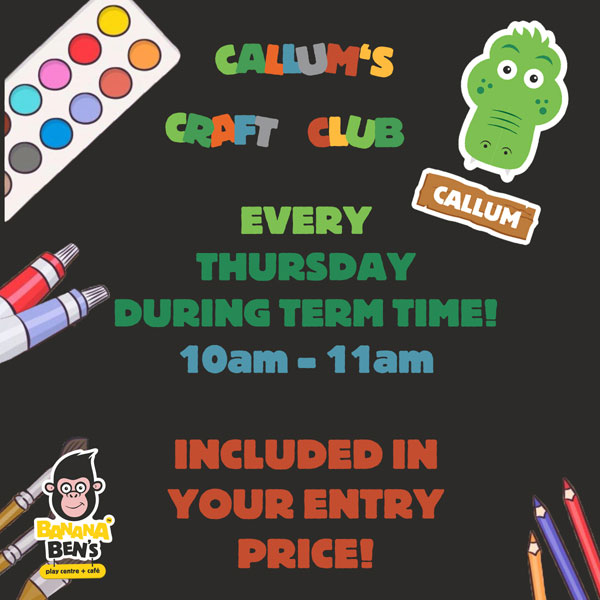 Callum's Craft Club!
Join us every Tuesday morning during term time for Callum's Craft Club! - all included in your entry price!
We will be making different crafts each week for your little ones to make and take home with them!
We will also be joined by a different character each week!
Wednesdays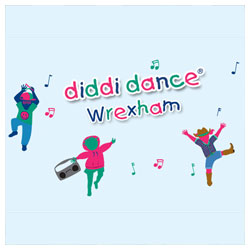 Diddi Dance
On Wednesday mornings starting from 8th September, Diddi Dance at Banana Ben's is back!
Enjoy a fun dance class, meet new friends and then FREE PLAY in the centre until 12pm!
Contact Kristina directly to book your slot!
Email: kristina_jones@diddidance.com Tel: 07868 224 071
Find out more on the Diddi Dance website
Thursdays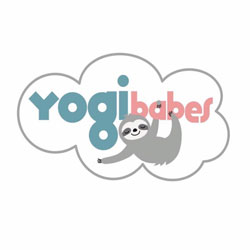 YogiBabes
Brand New to Banana Ben's is YogiBabes! This class includes baby massage, baby yoga, sensory play, craft and looks at specific issues such as colic, sleeping, constipation etc.
To book, please contact Leanne directly at yogibabes@outlook.com
Fridays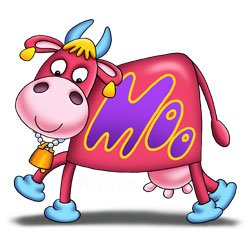 Moo Music
Moo Music classes are back in September @ Banana Ben's every Friday during term times!
Enjoy Free Play in the centre between 9:30-12pm!
Most classes are full but there are a few spaces left on the 'Moo Born' class which is aimed at smaller babies before they are on the move!
Please email kim@moo-music.co.uk or visit the Moo Music website to enquire about your space!
This Month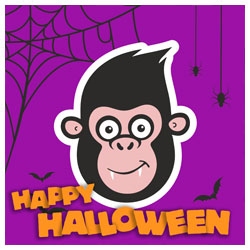 HalloWEEK! 25th - 31st October
That's right - we've already started thinking about Halloween, and this year, we are going to make it last ALL. WEEK. LONG!
Monday 25th October - Monster Monday
Tuesday 26th October - Trick or Treat Tuesday
Wednesday 27th October - Wednesday Adams
Thursday 28th October - Thriller Thursday
Friday 29th October - Frankenstein Friday
Saturday 30th October - Skeleton Saturday
Sunday 31st October - Spooky Sunday!
There'll be Themed Crafts and Activities, Games, Dancing and Mini Competitions!
We cannot wait to see you!
Future Events
Photoshoots
Our Photoshoots were such a success that we have decided to bring them back again this year!
Dates to be confirmed - Watch this Space!