What's On
School of Rock Day!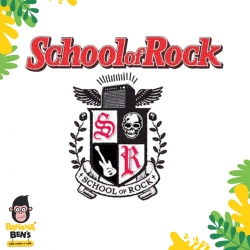 08/08/22
Channel your inner musician and come and visit us!
We will be having a rockin' disco with some inflatables and maybe even some karaoke!
Festival Day!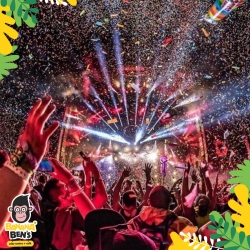 18/08/22
This year we are throwing Banana Ben's Fest and we want to see your best Festival outfits!
Obviously, we will be playing some awesome summer tunes but we will also be doing face painting, tattoos and colour and design your own guitar!
Let's go to the Movies & Cinderella Movie Night!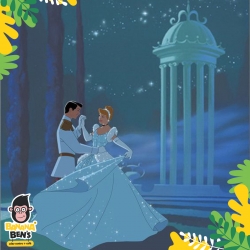 25/08/22
Let's go to the moooovies – let's go see the stars!
Join us as we celebrate our favourite films, with lots of fun activities and crafts!
Family Movie Night
4:30-7:00pm
It's time to bring the family together as we turn Banana Ben's into a cinema for one night only!
Join us as we watch the original Cinderella, with an interval for play, special guest visitors and there will be ice creams, hot dogs, nachos, chips, popcorn and drinks specials for you to treat yourself!
Doors open at: 4:30pm
Film begins at: 5:00pm
Tickets:
Aged 1 and over: £8.00
6-12 months: £2.00
0-5 months: Free
Adults: Free
Pre School Mornings!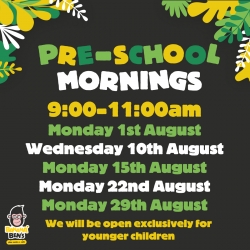 29/08/22
Due to popular demand - we have now added more dates for Pre-School Mornings during the Summer Holidays!
Join us at 9:00-11:00am on:
Monday 1st August
Wednesday 10th August
Monday 15th August
Monday 22nd August
Monday 29th August
We will be open exclusively for children aged 4 and under!
Paw Patrol Day!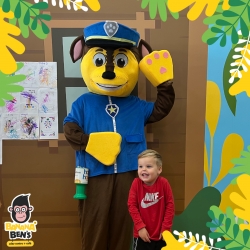 30/08/22
Whenever there is trouble around Banana Ben's, Ryder and his team of pups come and save the day!
Would you like to come and do a hunt to see if you can find the people of Adventure Bay that need the Paw Patrol's help? You can also colour in your own pup!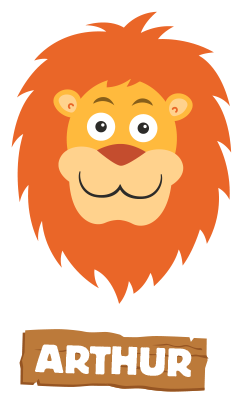 Arthur's Ability Sessions
We will be hosting Arthur's Ability Sessions for children with autism and additional needs on the following dates:
Tuesday 13th September: 3.30pm - 6.00pm
Monday 21st November: 6.30pm - 8.30pm
We will be open exclusively for children, and their siblings, with any disabilities to come and have a play.
Our disco room will be made into a special sensory area and we'll have no music playing in the centre.
Term Time
Mondays
Baby Ballet

Baby Ballet classes at Banana Ben's!
9:30am Tinies: 18 months - 3years
10:15am Movers: 3-5 years
11:00am Tots: 6-18 months
They are offering a 3 week trial for £15 and you get to stay and play for FREE at Banana Ben's from 9:30-12!
Click Here to book!
We can't wait to see you there!
Splat Messy Play
DID SOMEONE SAY SPLAT MESSY PLAY?
Mondays at 1:15-2:00pm!
Splat Messy Play Wrexham & South Flintshire provides messy and sensory experiences for babies and toddlers aged around 6 months - 4 years.
Classes provide children with the opportunity to explore a variety of wet and dry messy activities during a 45 minute session. The activities change weekly so the babies and toddlers are always experiencing something new! Each week is themed and includes a simple craft to take home.
To book a session, please visit their website
Email: angela@splatmessyplay.co.uk or text Angela: 07581576838.
Tuesdays
Baby Club Cheshire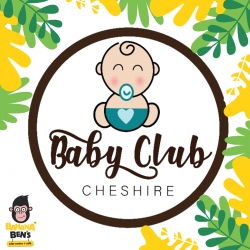 Baby Club Cheshire classes are back!
Every Tuesday morning term time, Steph will be joining us for Baby classes!
9:30am - Baby Massage and Craft (from 5 weeks)
10:45 - Baby Yoga and Messy Play (from 8 weeks)
Please contact Steph directly on babyclubcheshire@outlook.com for more info and to book!
Tanya's Beauty Cutz
Brand new to Banana Ben's!
2 birds, 1 stone!
We have a hairdresser on site for children's haircuts, braids and curls etc!
You are able to book and pay for this on your arrival* and a time slot will be allocated to you!
*Additional cost applies.
Childs Price List
Cut - £5
Fringe Cut - £2
Simple Braids - £5
Curls - £4
Added Extras
Hair Tinsel - £4
Hair Colour Spray - £3
Tanya will also be joining us on Tuesdays throughout the Summer Holidays to take care of all your little ones haircuts!
Wednesdays
Diddi Dance
On Wednesday mornings, Diddi Dance at Banana Ben's is back!
Enjoy a fun dance class, meet new friends and then FREE PLAY in the centre until 12pm!
Class times:
9:45 and 1:15pm
Contact Kristina directly to book your slot!
07868224071
www.facebook.com/diddidancewrexham
Thursdays
Zumbini with Hanna
We have a brand new class here at Banana Ben's on Thursday mornings at 10:30-11:15am!
We would like to welcome Zumbini with Hanna!
Created by Zumba and BabyFirst for kids ages 0-4, the Zumbini program combines music, dance and educational tools for 45 minutes of can't-stop, won't-stop bonding, learning, and fun!
To book in, please contact Hanna directly on 07884382414 or via email at zumbiniwithhannaxx@gmail.com
Fridays
Moo Music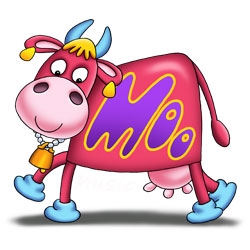 Moo Music classes are here at Banana Ben's every Friday during term times starting from 10am!
Enjoy Free Play in the centre during your session!
Session times:
10am – MIXED MOO
11:00am – BABY MOO
12:00pm – MIXED MOO
1:00pm – MOO BORN

Please email kim@moo-music.co.uk or visit Moo Music with Kim on Facebook and Instagram to enquire about your space!
Please Note that all classes include Free Play in the centre during the session of your booking.
All classes are external companies and you will need to book your space through them directly.
Please Note that all classes include Free Play in the centre from 9:30-12pm on the morning of your booking.
Where indictated, you will need to book your space through external companies directly.